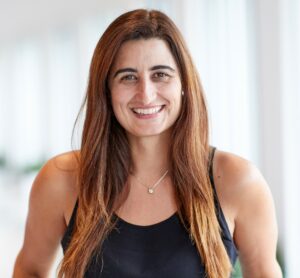 In this series, Healthcare Design ask leading healthcare designers, firms and owners to tell us what caught their attention and share some ideas on the topic.
Tatiana Guimaraes is a healthcare practice leader at the global design and architecture firm Gensler (Miami). Here she shares her thoughts on rethinking the design process, maximizing a multichannel strategy and sustainable building strategies.
Rethinking the design process
Today's design landscape is punctuated by market uncertainty, rising construction costs, and early procurement of materials and equipment. It challenges designers to adapt and rethink their thought process when implementing traditional schematic design, design development, and construction documentation processes to help clients meet their scheduling goals and budget. For example, items that would normally be defined in construction documents, such as millwork quantities or generator specifications, can now be completed ahead of schedule. Another approach is to create flexible and modular designs that consider prefabricated solutions (from head walls to bathrooms). Creating these types of designs can also help address speed-to-market delivery, as it can provide shorter construction schedules.
Lifestyle healthcare
CVS, Walgreens, Amazon and Apple are among the latest companies entering the market to make health care more accessible and closer to home and work. But health care is more than accessibility and must be embedded in people's daily lives, integrated into communities and focused on well-being. To achieve these goals, designing for experience—physical and virtual—is a must. The best health environments are designed to be inviting, varied, and multifaceted, bringing healthcare professionals and patients together to improve healthcare delivery while reducing costs. Membership programs, concierge medicine and virtual care are also playing new roles and innovative healthcare delivery models.
Maximizing a multichannel strategy
Personal health monitoring tools, telemedicine and new clinical technologies such as artificial intelligence diagnostics are reinventing the relationship between patients, providers and the built environment, which provides valuable. Healthcare systems can learn from retail and hospitality to create more seamless, multichannel and personalized digital patient experiences, both remotely and in person. Just like the Nike store in New York where you can start your shopping online, go into the store to try on a shoe, and pay with your phone as you leave, the healthcare process could be similar. This experience can begin with a virtual doctor visit using health monitoring tools, followed by in-person diagnostics, and then conclude with a telehealth consultation. An effective omnichannel strategy will also deliver useful and reliable information, forward-looking insights and streamlined communications across all relevant channels.
Social equality
Ensuring that the most vulnerable and underserved communities have access to spaces for treatment starts with quality design that supports the well-being of all. As designers, we have an obligation to protect the health, safety, and welfare of the general public across all socioeconomic classes—and it's important that projects reflect the same communities they're in. By building diverse teams of designers who can bring unique experiences, considerations and voices to the design process, we can create truly healing environments that serve all users.
Reduce, reuse and recycle
Strategies such as the utilization of renewable energy and the reduction of building-related emissions and energy consumption are some of the ways in which sustainability has been addressed in the healthcare sector. In addition, we are beginning to see more healthcare clients repurposing existing structures such as former wholesale stores for new outpatient facilities. This approach can reduce the amount of carbon associated with new materials and reduce waste going to landfills by using the building's original materials and structure. Adaptive reuse also offers economic benefits such as optimizing financial returns by capitalizing on reduced development costs (as opposed to land construction costs).
Want to share your Top 5? Contact Managing Editor Tracey Walker at tracey.walker@emeraldx.com for submission instructions.