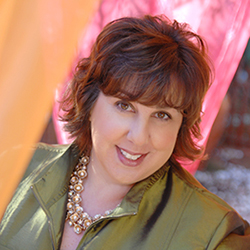 Developing a functional program is an important first step in the design process for a new healthcare project, aiding in identifying an owner's priorities and requirements. Functional programs exist to help clearly define the level, type, and scope of care provided and are used by both designers and regulators to better understand the needs of a facility and the best and most reasonable application of building codes. Done well, the functional program will provide a road map that guides the project team and evolves throughout planning, design, construction, and commissioning.
Compelled by the return on investment from a strong functional program, a requirement by the Facility Guidelines Institute (FGI) to create one for every project, and the lack of a comprehensive and easily accessible tool that lays out the various considerations, The Center for Health Design's all-volunteer Environmental Standards Council started working on ways it could help make the task clearer, user friendly, and efficient. Over nine years, this group conducted workshops on the topic, eventually setting out to create a free process guide tool for The Center's website.
Launched at the end of 2021, the Functional Program Process Guide became available to the industry at healthdesign.org. The guide is an interactive, easy-to-understand tool that distills the process into a few steps, making a functional program simple to incorporate on any project. The guide details the rationale for implementing a well-thought-out functional program and visually shares the five distinct steps to developing one, such as identifying the project's purpose, initiatives, and intentions as well as defining operational and functional requirements.
A graphic description of the functional program's intent illustrates how a functional program impacts each phase of a design project, while another feature highlights the seven FGI-required elements, such as purpose of the project, project type and size, operational requirements, and an executive summary. Additionally, a "How to Use" section breaks down each of the five steps into actions, FGI requirements, and helpful comments, while an FAQ tab addresses issues that commonly arise when creating a functional program for the first time.
The volunteers who championed this project dedicated it to Richard Thomas, who chaired the Environmental Standards Council for decades and led the early charge on the functional program work before he passed away in 2021. We're proud to see his and the team's hard work come to fruition. Looking forward, this tool will help to create thoughtfully designed, well-informed, and quality healthcare projects for years to come.
Debra Levin is president and CEO of The Center for Health Design. She can be reached at dlevin@healthdesign.org.